West Michigan
Ele's Place is the only nonprofit in Grand Rapids and the surrounding region, dedicated solely to helping children and teens work with and through grief. Unfortunately, the need for our services will never go away. Unresolved grief negatively affects our children and teens, contributing to alarming rates of depression, addiction and violence.
Ele's Place West Michigan started in 20103 by offering one night of weekly programing. After 2 years, we have expanded our services to Monday, and Thusday evenings serving an average of 100 grieving children and teens each week from dozens of communities. The need for our services is critical.
p: 616.301.1605
2000 Michigan Street NE
Grand Rapids, MI 49503
Tour of the Heart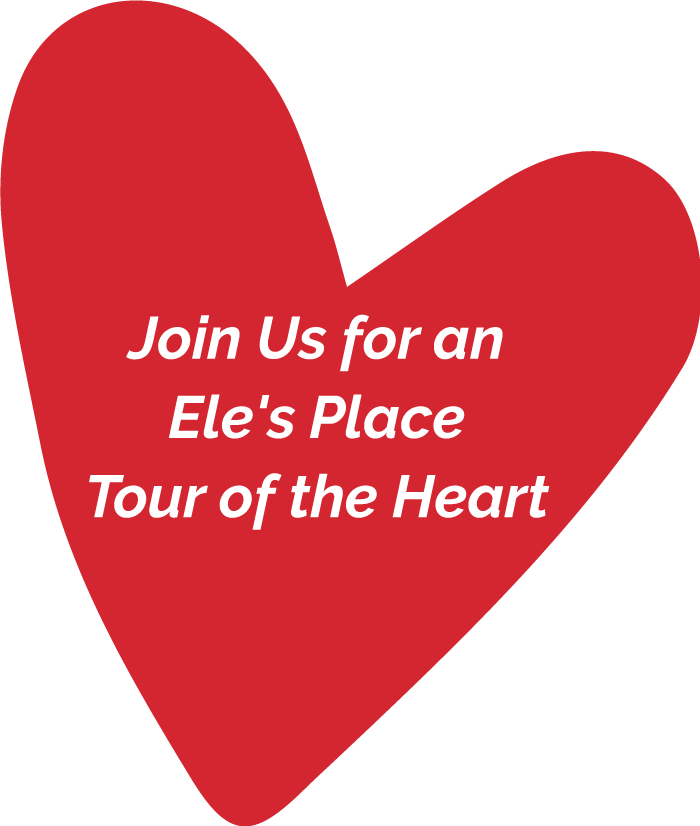 What is a tour of the heart? An inspirational opportunity to learn more about Ele's Place West Michigan. Tour our program facility, meet our staff, learn about our services and find out ways you can help support our mission.
RSVP to Claire Pratt cpratt@elesplace.org or 616.301.1605 ext. 5104
Next avaliable Tour of the Heart Dates:

March 5, 2020 from 4:30-5:30pm

June 11, 2020 from 5:00-6:00pm
Connect with us!
Program Information
If you are interested in attending Ele's Place support groups, please call 616.301.1605 to start the enrollment process.
Volunteer in West MI
Interested in volunteering?
Click HERE for more info!
Ele's Group School Based Support
Ele's Group School Districts Served Since 2015:
· Cedar Springs Public Schools
· Choice Schools
· Godwin Heights Public Schools
· Grand Rapids Catholic Central School
· Grand Rapids Public Schools
· Grandville Public Schools
· Holland Christian Schools
· Kelloggsville Public Schools
· Kenowa Hills Public Schools
· Kentwood Public Schools
· Rockford Public Schools
· Thornapple Kellogg Public Schools
West Michigan Staff
Tammy Squire
Director
tsquire@elesplace.org
Julie DeJong, LMSW
Program Director
jdejong@elesplace.org
Claire Pratt
Event & Development Associate
cpratt@elesplace.org
Administrative Staff
Kristy Ziegler
Administrative Assistant
kziegler@elesplace.org
Bereavement Coordinators
Michaela Ayew-ew, MA, LPC
mayewew@elesplace.org
Karen Ketterer, LLMSW
kketterer@elesplace.org
Amanda Stowitts, MA, LLPC
astowitts@elesplace.org