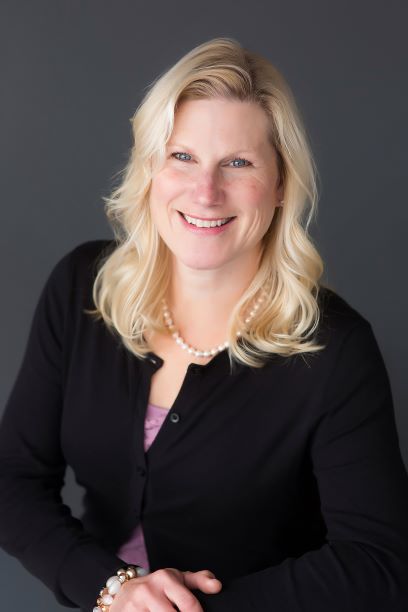 Kelly Koerner, MA, LPC, NCC serves as the Program Director of Ele's Place-Capital Region. A graduate of Grand Valley State University, Kelly also has a Master's Degree in Counseling from Adler University in Chicago, Il. As the longest continuously serving employee of Ele's Place, she has proudly held a number of positions within the organization, including Bereavement Coordinator, Program Volunteer Coordinator and Associate Program Director. Prior to working at Ele's Place, Kelly worked for a non-profit organization in Chicago supporting children and teens in foster care.
In her free time, Kelly enjoys yoga, running, walking her puggle Teddy and cheering on her children as they play sports, especially golf.
Having grown up in the Lansing area, Kelly now resides in Laingsburg with her family; her husband, Scott, children, Kaitlyn and Zachary.